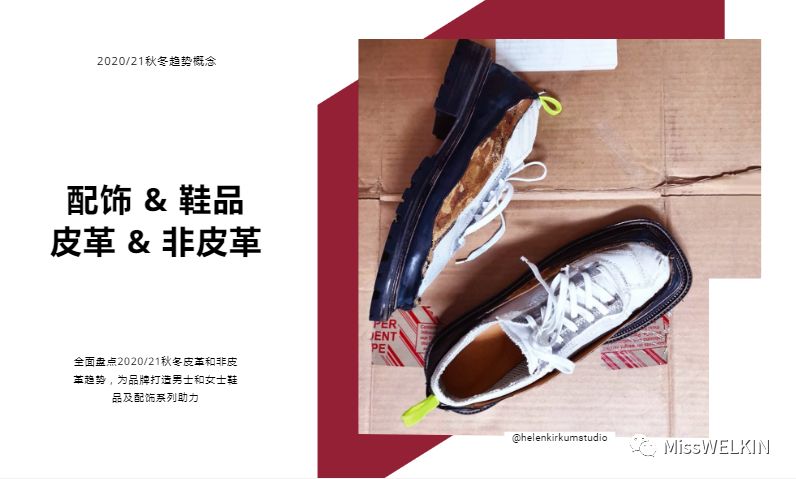 The 2020/21 autumn/winter leather and non-leather designs will draw more inspiration from comfortable household items and focus on high-quality tactile materials and surfaces.There will also be a focus on reconnecting with nature, inspiring practical and durable pieces, tailoring and remodeling to create a native eco-friendly look.
1. Creating comfortable comfort: Create a casual and formal look with the help of warm and comfortable "bathroom casual" materials.
2. Advanced regenerative materials: incorporate improved waste into novel surfaces and apply to interior and exterior splicing veneer design.
3. Developing custom structures: Upgrade refined contours with environmentally friendly leather and modified splicing materials.
4. Providing outdoor functionality: Add camping and hiking features to enhance the comfort and durability of lifestyle designs.
5. Showing creative expression: Add abstract decoration and eye-catching graphic contrast to the design to appeal to the young market.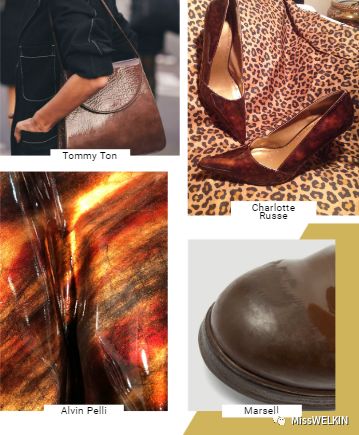 Shiny Patent leather
Focus on transforming the profile of the banquet piece with marbled patent leather .
The focus of the design direction is the season's flagship traditional shape remodeling, with natural style details decorative classic contours.Discover super shiny patent leather, matte finish and wood texture to enhance the look of the theme.

Gold and grey metal colors inspired by rust give the design a faded and attractive look, while those with rustic earth appearance of creases, cracks and folds of patent leather are used skillfully to highlight the old shape.
Silky satin
Using velvety silk to improve leisure items .
Luxurious surface caters to the trend of formal wear modelling with high popularity.Use velvety glossy fabrics to upgrade popular styles, and use smooth satin to upgrade casual and functional items.

Use neutrals and powder waxes to cater to the casual bathroom trend.Smooth surfaces are key to this direction, and multiple colors can be blended with layered effects to create a modern look.
Rare animal texture
The vibrant exotic skin pattern creates a futuristic look
Exotic skins in bold colors evolved from the chunky, repetitive patterns of spring/summer 2020 for refurbishing the core and commercial collections.Take inspiration from the color palette of the Numbers game to create snakeskin, crocodile, and other reptile lines.
Polished and matte finishes are used to highlight the charm of large size and fine patterns, while dynamic stitching of details is an easier way to design.The rainbow color and splicing effect can be used to inject modern sense into the modeling.
Felt material
The use of fine felt for leisure products to inject a comfortable home texture
Use lined and unlined felt to add touch to the design and explore new recycled plastic felt to create innovative eco-friendly designs.Weatherproof and coated fabrics provide warmth for autumn/winter and spring/summer items.This comfortable yet warm material will work well in slightly ornate designs.
Use light and dark grays, as well as cold blue for a minimalist look, and add bold bright accents for young and sporty designs.Can be overlapped with functional nylon, neoprene, rubber and EVA surfaces.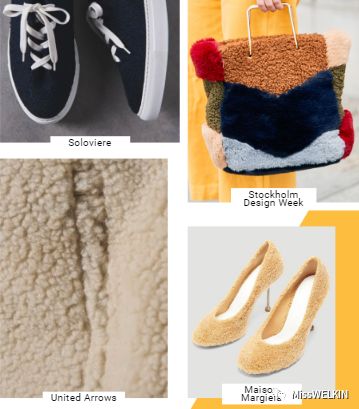 The lambs wool
Tactile wool fabric creates the comfort of the bathroom leisure trend
Add warmth to the core of the shoes and accessories with extremely soft materials, and use this teddy fleece wool as the highlight of the surface decoration, echoing the popular sport style.Polished metal, matte rubber and monochrome mesh straps perfect the surface, while the simple, eco-friendly leather reveals a low-key Nordic aesthetic.
The soft touch wool can be used as an exterior detail or as part of the overall stitching design.Enhance comfort with neutral colors and rich browns such as camel, mahogany and tree bark
Long wool suede
Refurbish key shoes and accessories with two-color long suede
Long suede leather, usually used for casual items, will shift to luxury styles.Refurbish men's and women's high-end collections with this tactile two-color material.Pair with metal, leather and wedding tape for a more sophisticated look.
Try delicate waxes and polished materials with subtle contrast to add a low-key, bold texture to a single item.Mixing orange and yellow with brown is the key to creating a stylish look, as the 2020/21 Autumn/winter Women's accessories and shoes colour report explains.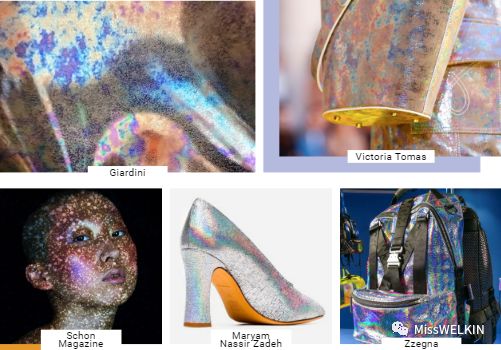 Oil film synthetic material
The reclaimed gloss material is endowed with industrial chemical effects
Oil slick facelift high popularity pearlite and rainbow material, at the same time also closely related to this season's galaxy theme.Recycled synthetic materials are used, and metallic, mirror and liquid coatings are added to enhance the shape's technical texture.
Reflective purple, green, silver, blue and pink accentuate the futuristic texture of the model.Try a new mint green and lemon cream to refresh the traditional oil slick.
Environmental protection of leather
Improve the grade of formal wear with high quality environmental leather
Transform core, commercial and fashion items with environmentally friendly leather to further upgrade the sense of quality.Continue to develop new and innovative materials from mushrooms and coconut water to create unique recreated designs, considering natural dyes as the focus of your organic product line.
A subtle polish is added to echo the growing popularity of formal wear designs, which are combined with natural-looking wooden soles and handles and recycled rubber outsoles.The sleek patchwork style is more luxurious and perfectly blends in with the emerging trend of waste reshaping beauty.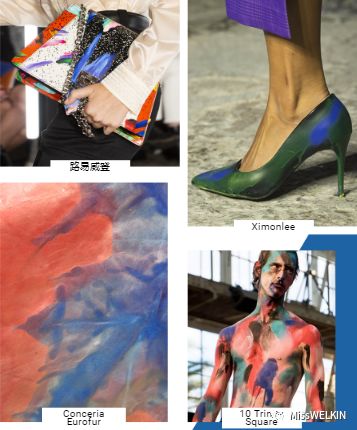 Metallic simple sense
Gold metal was replaced by super shiny surfaces or textured silver surfaces
Use lustre and the silver foil that is full of crease to renovate metallic colour leather and synthetic effect.Transparent film finishes are used to enhance the surface texture of casual styles, while structureless styles are moulded around shoe or accessory designs.
Mirror and plain texture give single space age beauty.The combination of white, black and brown colors perfectly complements this Milky Way look, and consider futuristic details with mystical carvings and sun-inspired stone decorations.